IT project manager, e-commerce, business consultant, and MBA graduate. He has been involved in the IT and Internet industry for many years. Co-founder of YourCX research platform, originator of many advanced research products; previously developed international e-commerce platforms.
Dominik Urban
Head of Development
He leads the development of the YourCX analytics platform for the short and long-term needs of clients. Surprises colleagues with unconventional ideas every day. Enthusiast of healthy lifestyle, balanced diet and debunking nutrition myths.
Destina Sławińska
Customer Success Manager
Graduate of sociology and image communication at the University of Wroclaw. For years she has been involved in the IT industry, especially in the area of marketing and sales. Privately a lover of distant travels and wild animals.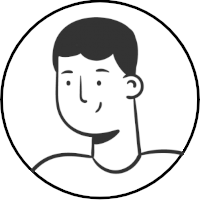 Jarosław Furmanek
Fullstack Developer
Developer of the YourCX platform. Expert of the Laravel framework. Optimization geek and seeker of the best UI/UX solutions. Automotive and fantasy are his hors d'oeuvres.
Urszula Wojnarowicz
Head of Analytics
A graduate of the University of Wroclaw, she is a data analyst and Internet marketing specialist. She has been involved in the Internet and research industry for many years. Author of most research reports for YourCX clients.